WBI HOME WARRANTY
Our Story
WBI Home Warranty Ltd. (WBI) began operations in British Columbia in the spring of 2011, with Royal and Sun Alliance Insurance Company of Canada (RSA) underwriting the New Home Warranty Insurance policies and the Home Deposit Bonds. Through the agreement with the insurer, WBI acts "as the agent" for RSA.
In early 2012, The Guarantee (Guarantee Company Of North America – GCNA) agreed to be the insurer and underwriter for the Deposit Insurance Program.
In 2014/2015 WBI became licensed in the provinces of Alberta, Saskatchewan and Manitoba. Through an agreement with Blanket Insurance Ltd.(a licensed insurance broker), WBI began to offer the new home warranty in each province. RSA underwrites the new home warranty in each of the provinces that WBI does business in.
April 15 2019 The Guarantee agreed to insure and underwrite New Home Warranty Insurance policies in Alberta and British Columbia.
We are made up of a group of experienced warranty, insurance and construction professionals with the knowledge and expertise that you are looking for. We understand that long-term relationships are built on a solid foundation that is why our mission is to work with you every step of the way. We strive to be a company that you can trust and rely on.
WBI HOME WARRANTY
Our Values
BUILT ON INTEGRITY
Our Insurers and Business Partners

RSA Canada
Royal and Sun Alliance Insurance Company of Canada has over a 300 year old heritage with core markets in the UK, Ireland, Scandinavia, Middle East and Canada. As a leading property and casualty, marine and travel insurer, RSA has the broadest national personal and commercial insurance proposition in Canada, offering end-to-end solutions from coast to coast. RSA is the underwriter and issuer for the New Home Warranty polices and Home Deposit Bonds in each of the provinces WBI is licensed in.

GCNA
Guarantee Company of North America is a Canadian owned insurance company that has been the surety industry leader since 1872. GCNA provides surety products throughout North America, and have provided Developer Surety products to their clients in Canada for nearly 125 years. The Guarantee also underwrites and issues the New Home Warranty Insurance for WBI in Alberta and British Columbia.

WMB
We are proud to be associated with the Wilson M Beck Insurance Group (a licensed insurance brokerage). With over 35 years of experience providing insurance services to the construction industry, WMB is a team you can trust. By partnering together, our teams provide a comprehensive level of service to every client. Working with WMB we are able to provide all types of construction related insurance solutions to our clients.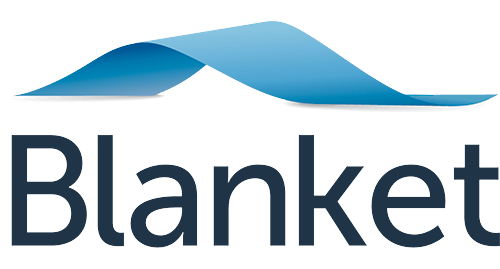 Blanket Insurance Ltd.
We view every client relationship like a partnership and truly believe that our success is a result of your success. We work to deliver you and your clients optimal coverage and the feeling of security which comes with knowing you are… Covered with care. Blanket is a licensed insurance broker in British Columbia, Alberta, Saskatchewan and Manitoba, and through its business agreement with WBI is able to offer the New Home Warranty to its clients in each province with RSA underwriting and issuing the policies.
Interested in what we offer?